Press Release
Author of new book explores the challenges of working moms in
'Unmasking the Married Single Mom (MSM)'
Maggie Dulcio discusses issues women face surrounding uninvolved husbands
TAMPA, Fla. – "Unmasking the Married Single Mom (MSM): Insights Into the Grind of Devoted Moms" (published by Lulu) by Maggie Dulcio presents concepts centered around the necessary elements needed to maintain a healthy relationship and marriage. Also included are effective communication strategies and conflict resolutions skills.
The book addresses the common stress that many married women experience, namely feeling like they have to do it all by themselves because they are married to an uninvolved husband. Speaking to this issue, Dulcio explores roles and responsibilities in the home and the impact of uninvolved husbands. The author offers practical advice for surviving the MSM phenomenon using fictitious characters with the vignettes.
Dulcio shares that she hopes her book helps readers learn: "Women play a special role in our society and in the home. They can be strong, independent and industrious, however, they will perform at their maximum potential when they have a partner who is supportive and engaged."
"Unmasking the Married Single Mom (MSM)"
By Maggie DulcioSoftcover | 6 x 9 in | 116 pages | ISBN 9781794745872E-Book | 116 pages | ISBN 9781794803909Available at Amazon and Barnes & Noble
About the Author
Maggie Dulcio is a licensed mental health counselor and a certified addiction professional. She is the founder and director of Oasis Counseling and Voice of Distress Relieved. Dulcio has been practicing in the field of counseling for over 15 years and has considerable experience working with children and families. She is also a family mediator and a parenting coordinator. The author was born in Port-au-Prince, Haiti, and moved to the United States at the age of 10. She earned her Bachelor of Science in psychology from the University of Florida and her Master of Science from Nova Southeastern University in the field of mental health counseling. She's been married to Gesner Dulcio for 20 years, and together, they are raising their six children. She has also written "Daily Tidbits for the Soul: Nourishing Verses to Empower." More information is on her website at: www.MyOasisCounseling.com
Published Book by Maggie Dulcio
http://www.amazon.com/author/maggiedulcio
www.lulu.com/spotlight/maggiedulcio
---
Upcoming Groups and Classes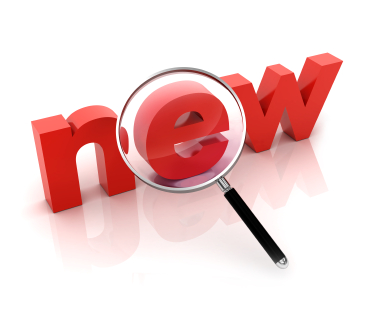 Please note that the online course is not accepted in Hillsborough, Pasco, Pinellas, and other countries in Florida. Verify that your county accepts the online course before enrolling.
Classes and groups fill up quickly! Call the office to sign up, 813-685-6700.

Anger Management

Parenting (Parent Education and Family Stabilization)

Mon 11 am -12 pm

Tue 3 pm- 7 pm

Wed 5 pm- 6pm

Fri 9 am- 1 pm

Thu 11 am- 12 pm

Sat 10 am- 2 pm

Domestic Violence (BIP)

Mon 5 pm- 6:30 pm

Wed 10 am- 11:30 pm

Thu 5 pm- 6:30 pm

Financial Literacy

2nd Thursday of the month

Cost is Free

Substance Abuse group

Duration: Continuous

Call for time

****sliding scale fees available