My Secret to a Lasting Marriage
By Maggie Dulcio, LMHC, CAP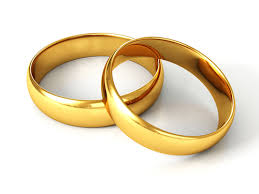 You are probably reading this because the title may have caught your attention or you may be somewhat curious to find out my secret to a lasting marriage. Nonetheless, let me tell you a short story that will help you understand my secret much clearer. My secret to a lasting marriage, as you will discover is very simple.
Recently my cousin came to visit us for about a week. I've always enjoyed welcoming guests to our home especially family and old friends that I have not seen in a while. I had not seen my cousin for over a year and the time we spent together while she visited was just wonderful. My dear cousin suffers from anxiety. She has anxiety about driving in the car and her anxiety significantly increases especially when riding on the highway. My loving cousin does not drive, her husband and children does the driving for her. The anxiety developed years ago after she witnessed a car running over her husband. Fortunately, her husband survived that horrific accident but my cousin continues to struggle with the memory of the event, which has led to her anxiety. She tries desperately to overcome her anxiety, but she is not quite there yet.
My cousin was born in Haiti and she grew up near the water. She finds peace and solace near the water however, she does not get to go to the beach very often. While visiting, she saw a news piece on the TV and it brought some of her childhood memories, her early memories about growing up by the water. The news story featured one of the local beaches and I could clearly see the excitement in her face as she watched that story. After seeing her excitement, being the good cousin that I am(wink, wink), I offered to take her to the beach that was featured in the news. Surprisingly, my cousin agreed to go. I knew this was going to be a challenge because in order to get to the beach, we were going to have to drive on the highway. The next day, my sweet cousin got in the vehicle, sat in the back of the car and closed her eyes for the duration of the one hour drive to the beach. Despite my various attempts at encouraging her to open her eyes by telling her about the different sites as we were passing them, her eyes remained shut. My attempts were futile.
As I thought more about my cousin's behavior from the drive to the beach, I considered the similarity between her actions and my attitude regarding my marriage. My cousin, despite her fear of riding on the highway, got in my car, sat in the rear seat, closed her eyes and surrendered completely to my care; trusting that I was going to get her to the beach.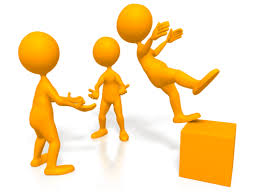 This so much mirror my stance on my marriage. Hear me out for a moment. Let me do what I can to explain what I'm trying to get across. In early July, I celebrated 18 years of marriage to my husband. People will often ask my husband and me the same questions. "You guys always look so happy, how do you do it? What is your secret?" I'm very fortunate and very pleased that marriage have endured some terrible storms. Believe me; I can't take all the credit for this. The success of my marriage is beyond my level of comprehension, my effort and/or strength.
OK I know I need to do some more explaining.
I do believe in a higher power, God and I've learned that when you surrender completely to the higher power, God has your best interest at heart and He has complete control of the universe. What that means is that God is controlling and orchestrating every situation and every aspect of your life to your benefit if you allow Him. For the sake of time, I will say this, the higher power has been able to work in me and my marriage and has affected my thoughts and reaction to things. I sometimes respond to things in ways that are outside my natural reaction and ways of doing things. What I've decided to do is to sit back in the back of the "car" with my eyes closed despite my anxiety and desire to do things my way, trusting that my higher power will get me to my final destination safely. I'm going to be honest with you. I said the secret is simple but I never said it was easy. Just like life, my secret to a lasting marriage is simple but not easy.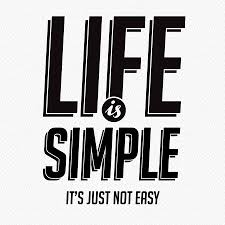 People may look at my marriage and think it's a perfect marriage. Those close to me who have seen me through some of the storms know the real story. My marriage has had some up and downs just like any other marriage. Moreover, we will continue to go through other storms but I'm relying on my higher power to help me through them. Nevertheless, I've been blessed with 18 years of marriage and six children. My own effort had little to do with the success of my marriage. It has been taking the back seat, closing my eyes and letting God despite my desire to take control to get in the driver seat. Hence, I can now say, to the next 18 years!