March 29, 2018
Surviving the Teen Years
By Maggie Dulcio, LMHC, CAP
Parenting is one of the most reward job one can experience in this lifetime. However, that does not mean it does not come with its challenges. Each stage of child rearing has its own obstacle to be conquered. Thankfully, once triumphant, words cannot began to describe that warm fuzzy feeling parents experience as they witness the hard work which has lead their children to achieving success and being a productive citizen in their community. Once that happens, the sleepless nights, the tantrums and the all the back talks all seem to disappear. The Dulcio household is currently in the midst of the storm of child rearing with the oldest turning 17 years old this year and the baby of the family who is two years old. Despite the mistakes, there have been some successes. So far, the most challenging period of parenting has been the teen years. Teens are often energetic, idealistic and they have a deep interest for justice; this period is often riveted with conflict between parent and child. It is imperative that parents understand that children needs support, understanding, training and most importantly a good example. Here is a compilation of things that parents of teens should keep in mind.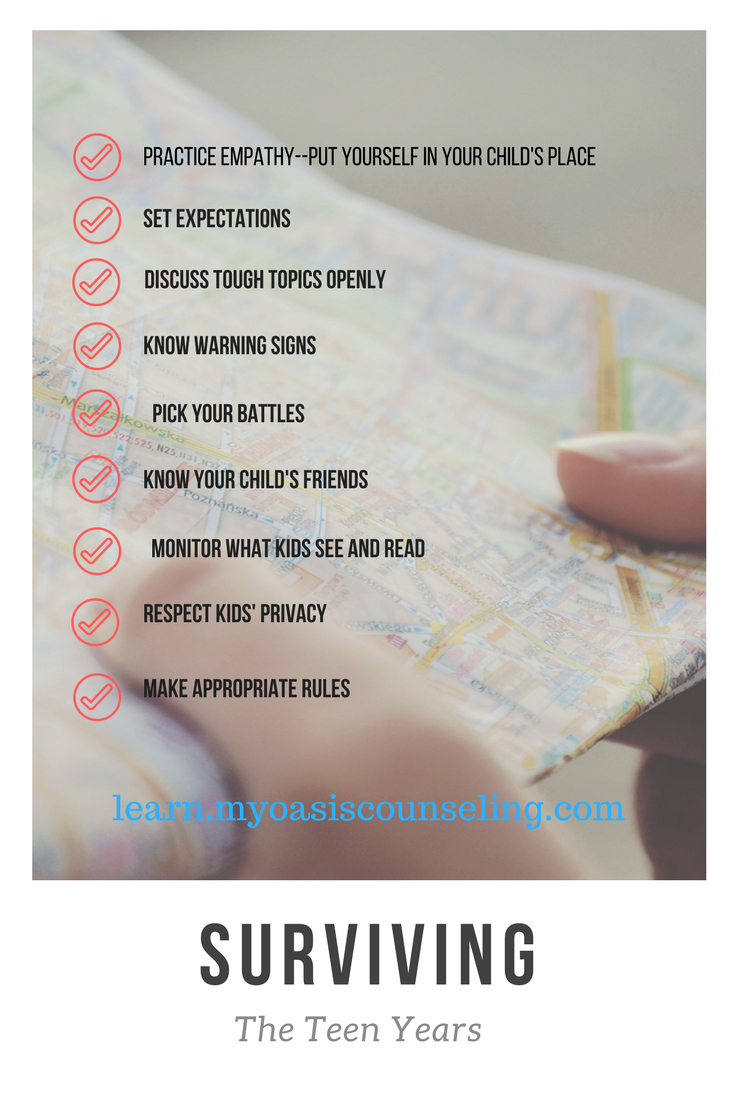 Stay in the know—do your due diligence, read books, go on the internet or talk to professionals. Information is all around us; make the best use of it. The teenage years do not have to be mystifying to parents. There are lots of research out there on parenting and adolescence. You need to be sure you are getting your information from a trustworthy source. When parents know what to expect, they are better prepared and cope with the challenges much better.
Have open communication—fittingly at this stage, teens are able to understand other's point of view. Share your family values and what you believe is right and wrong and the reason with your teen. Open communication is very important. It is also imperative that you discuss the tough topics openly such as sex, drugs and alcohol. Allow them the opportunity to ask questions and answer them honestly. If you do not know an answer, be honest, let them know that you do not have an answer and you and your teen can talk to a professional or a trusted friend who can answer the question. You can also ask your teen your own questions and share memories of your own adolescence.
Practice empathy—remember how you felt when you thought everyone had perfect skin except for you or that everyone of your friends was the perfect size and you were not cutting it? Put yourself in your child's place. Help them understand that feeling a bit self-conscious is normal. Keep in mind that they are struggling to be independent while trying to fit in. Their moodiness is the result of their hormones running wild and not personal vendetta against you.
Set expectations—you want to make appropriate rules. If bedtime was 8 pm when they were eight you may want to revisit that rule now that they are fourteen. You want to set clear rules and communicate them with your teen. Children may act unhappy about rules and expectations but they, especially teens understand that rules are there because parents care about them. They understand that parents care about them that they have certain expectations of them. You are not your child's friend; you are his or her parent. If you do not set limits, boundaries or expectations, your teen may even feel like you do not care about him or her. When parents have appropriate expectations, teens will most likely meet them.
Pick your battles—when your teen comes to you with some wild request such as dyeing their hair green or dressing a certain way, think twice before you say "no". Sometimes kids want to shock their parents or try to make a statement indicating they are their own person. It is a lot better to let them do something temporary or harmless. You want to save your objection for things that really matter.
Know your child's friends—during this stage, although teens have a surge for independence, they are also trying to fit in and are challenging rules. You want to know who is in their peer group. Peer pressure is extremely high during this phase of life. Additionally, with open communication, parents can coach teens on friendship skills and encourage them to make friends based on shared interest and not popularity. It is important to teach them how to repair friendships and to let go of friends who are unkind. You want to know who their friends are and the parents as well. Parents can help each other keep track of children's activities.
Respect your child's privacy—most parents struggle with this. Parents often think, "You are my child and you are living under my roof" so there is no privacy. As you are preparing your teen for adulthood, you want to grant them some privacy. Unless your child is displaying some warning signs or has proven not be trust worthy, there need to be a certain level of privacy granted.
Monitor what your teen is viewing—Technology is great, we now have access to information at the palm of our hand any time. Children have access to so much information; however, some of the information may not be appropriate. You want to pay attention to not only the internet, but also books, magazines, or TV shows. The internet and TV should be set in public places in the home. It is perfectly ok to set limits on access to technology. Keeping laptops or phones off limit after a certain time is quite reasonable.
Teens naturally go through the teen years, granting at times tumultuous, and then become independent responsible young adults. Some teens may experience more difficulties then others. There are some signs that may warrant seeking professional help. Here are some common warning signs:
Extreme weight gain or loss
Sleep problems
Rapid, drastic changes in personality
Sudden change in friends
Skipping school often
Failing grades
Talk or even jokes about suicide
Signs of tobacco, alcohol, or drug use
Run-ins with the law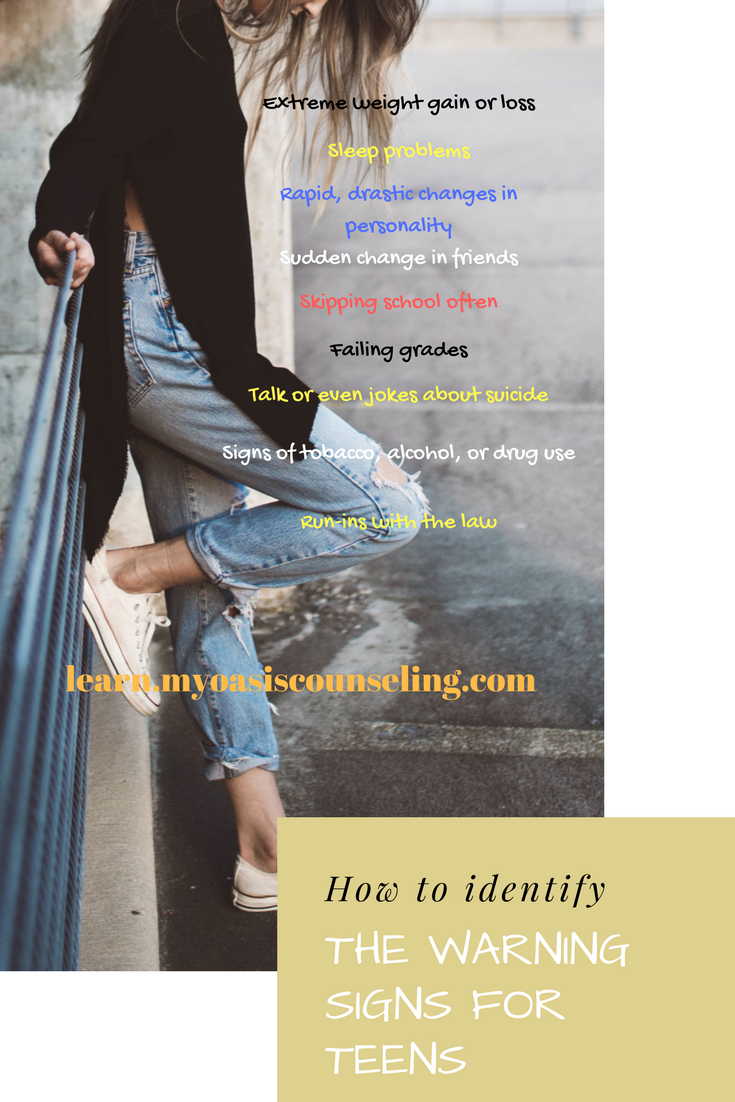 February 14, 2018
A Love Note For Valentine's Day
Maggie Dulcio, LMHC, CAP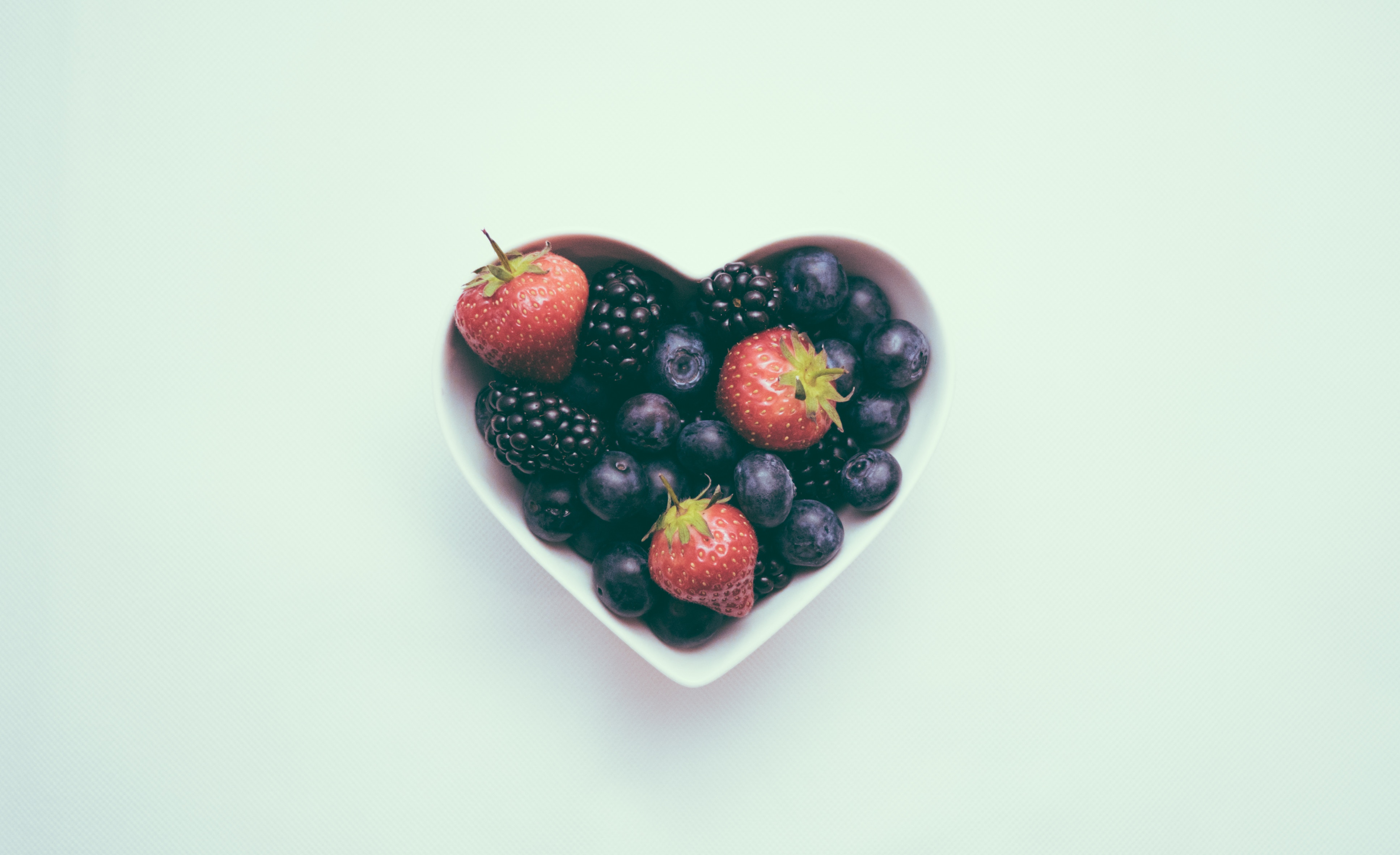 Relationships take work! In order for relationships to be strong and resilient it must be maintained. It is the same concept as ensuring a vehicle is regularly maintained to ensure the extension of its lifespan. There is not a relationship without its share of problems. Facing challenges or difficulties in a relationship does not mean that the relationship is flawed. Often time, as I am working with couples, I frequently see couples who tend to focus on the problems and fail to look at the other individual as a person with some imperfections(we all have them). The problem with that is that when you start to focus on the snags or the troubles then you may undermine the strength and the qualities of the other person. In order to build up your relationship, you will need to maintain it by continuing to learn more about your partner and by discussing your thoughts and feelings honestly. Additionally, to strengthen your relationship, there are some key components that you must have; they are love, trust and respect.
What is love? One of the things that I love to do is to ask the couples that I work with to define love to me. It is very humorous to see them struggle to define love without using the word itself. According to the Merriam-Webster dictionary, love is defined as:
1. strong affection for another arising out of kinship or personal ties
2. a warm attachment, enthusiasm or devotion
3. the object of attachment, devotion or admiration
4. An unselfish loyal and benevolent concern for the good of another. This aspect of the definition of love appeals to me the most. This definition of love emphasize the unselfish characteristic of love. If you look for the definition of love in the Bible, you will see it clearly described or defined in I Corinthians 13. It says that:
love is patient, love is kind. It does not envy, it does not boast, it is not proud. It does not dishonor others, it is not self-seeking, it is not easily angered, it keeps no record of wrongs. Love does not delight in evil but rejoices with the truth. It always protects, always trusts, always hopes, always perseveres. Love never fails.
As you can see, love seeks to uplift the other person. Can you imagine all the situations that could be avoided if people sought to uplift each other in a relationship? If only we were not so focused on our making ourselves happy and waiting for the other person to make us happy.
Another key ingredient in a relationship is trust. Trust is defined as the firm belief in the reliability, truth, ability, or strength of someone or something. There is no way a relationship can succeed without trust. One has to be confident that the person that he or she is with is reliable and has the person's best interests at heart. Trust is earned and usually is built over time. Trust can be created or destroyed through personal perceptions and behaviors. If you want to develop trust in your relationship there are some things that you going to need to do. You will need to have clear communication. You have to learn to listen to your partner and to understand his or her needs. It is important to acknowledge the person's needs. When you set goals or when you say that you are going to do something, you will need to follow through. If you are wondering if trusts can be destroyed the answer is, yes. Trust can be destroyed however it is not out of the question to repair trust. Even after a betrayal, trust can be repaired. It is very important to have trust in a relationship.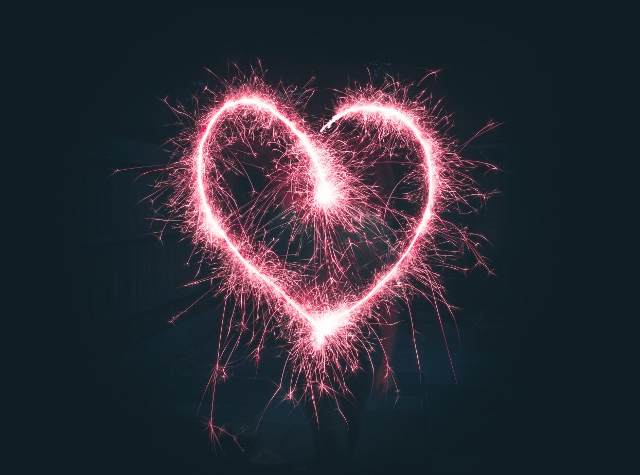 Respect is another element that is critical in a relationship. Respect is defined as a feeling of deep admiration for someone or something elicited by their abilities, qualities, or achievements. If when you get angry you think your mate is a "lousy, good for nothing piece of &%$#", you will have a hard building a healthy relationship. Sometimes when people are angry, disagreements become personal attacks. When disagreement turns personal, voice level starts to elevate, sarcasm began to appear, the conversation is no longer productive and respect is starting to be chipped away. When you start to lose respect for the other person, you no longer feel any admiration for the person. When I work with my couples, I make sure that I review the list of what I call "fair fighting rules" with them. The list includes ways to help them have an argument while keeping respect for each other. It includes things like not using any degrading language toward the other person, no yelling, no interrupting and no stonewalling. The list is designed to help couple degree and still be respectful toward one another.
In a relationship you need to have love, trust and respect but the most important of the three is love!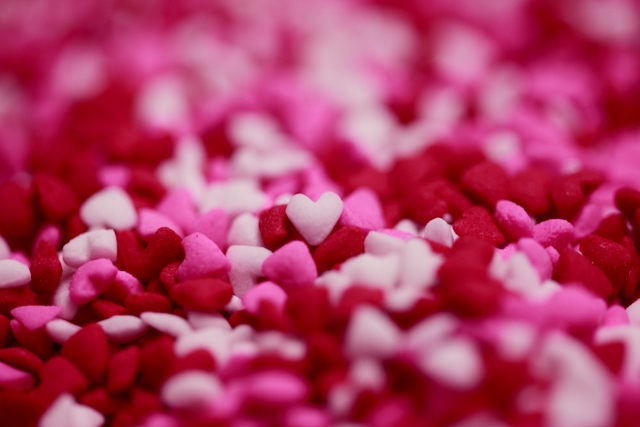 "Love is that condition in which the happiness of another person is essential to your own."
― Robert A. Heinlein
"Love all, trust a few, do wrong to none."
― William Shakespeare
"We accept the love we think we deserve."
― Stephen Chbosky
"Darkness cannot drive out darkness: only light can do that. Hate cannot drive out hate: only love can do that."
― Martin Luther King Jr.
January 1, 2018

A Wish for a Hopeful New Year
Maggie Dulcio, LMHC, CAP
We are living through some challenging times. All you have to do is look around or listen to the news to see that we are living through tough times. In recent months, I've had an increased number of individuals coming into my office reporting struggles with anxiety due to the events happening around us. A few weeks ago, I was talking to one of my client; she is a woman of faith and reports to be very spiritual. She spoke with me and shared how very disturbed she was about the state of our country. Unmistakably, during this session it was evident that she was much shaken and clearly distraught. I was ingenious enough to remind her of her faith and remind her that God is in control. She is cognizant of the fact that there is nothing happening currently that God is not aware of and is not in control of the outcome. "God's will be done on earth as it is in heaven". Here are some things to keep in mind during these challenging times and as we start a brand new year.
Love is powerful
It is very easy to show love to those who treat us kindly and express love and affection toward us! What do we do with those who spill out hate, are vile and deceptive? We are to also show them love. We cannot allow those individuals to have darkness overtake our heart. It is very difficult to show love when all you get in return are deceptions, rejection and lies. You must rise above the tendency to return evil for evil. Interestingly, it is believed that kindness is contagious. According to research, the positive effects of kindness are experienced in the brain of everyone who witnessed the act, improving their mood and making them significantly more likely to "pay it forward." Additionally, witnessing acts of kindness produces oxytocin, occasionally referred to as the 'love hormone', which aids in lowering blood pressure and improving our overall heart-health. Oxytocin also increases our self-esteem and optimism. It is clear showing acts of kindness and loving others does not only benefit them but it's also good for us. Love is indeed very powerful.
Meditate and remain prayerful
Meditation is the practice of turning your attention to a single point of reference. Powerful things can happen when that point of reference is God. Meditation paired with prayer offer our mind the opportunity to be peaceful and allow us to be free from worries and mental discomfort, and we can experience true happiness. If we can train our mind to become peaceful we can experience peace, even in the most adverse conditions. The idea is that prayer changes things. According to a 2014 Pew Research Center survey, more than half (55%) of Americans say they pray every day. Some say prayer is communication between man and God. It is believed that God is the creator of the universe and has a deep love for humankind and plans the best for humanity. While on earth, Jesus said the following (Mat. 7: 9-11) "Which of you, if your son asks for bread, will give him a stone? Or if he asks for a fish, will give him a snake? If you, then, though you are evil, know how to give good gifts to your children, how much more will your Father in heaven give good gifts to those who ask him!" Make your requests known to God and experience the peace. That does not necessarily mean you can snap your fingers and will get whatever you ask for, there is often a bigger picture. Prayer is an opportunity to communicate not to get the things from your wish list. Meditation and prayer allow an individual to focus on the present moment and release their stress and burden onto God and to know that He will take care of their situation.
Never lose hope
The bible defines faith as the confidence in what we hope for and assurance about what we do not see (Heb. 11:1). Hope is what keep us going even when all we can see is darkness and believing the storm will come to an end. It doesn't matter how terrible things were this past year or how bad things got recently, things can change and hope let us know that things will change. I tell my clients this all the time, "there's always hope as long as you have breath". I would love to tell you that this is going to be a great year and things will work out just the way you want it. However, the truth is I don't know that, but what I do know is with hope you can keep pushing on and fight the good fight. Things will work out just the way they are supposed to be. Keep love in your heart and when things get rough, find time to meditate and make your point of reference the most powerful being in the universe. Have a Hopeful New year.
October 31, 2017
Resources for Domestic Violence Awareness
We have come to the end of Domestic Violence Awareness Month. We all know that awareness should not be only during the month of October but every day. Our objective is to bring awareness and to push for social change. For change to happen everyone need to do their part and not remain silent.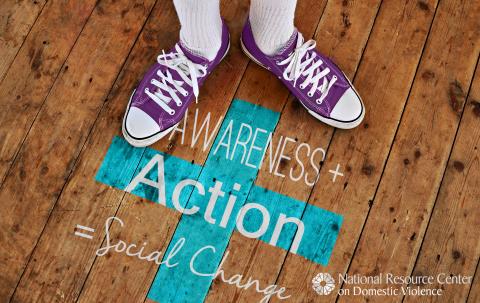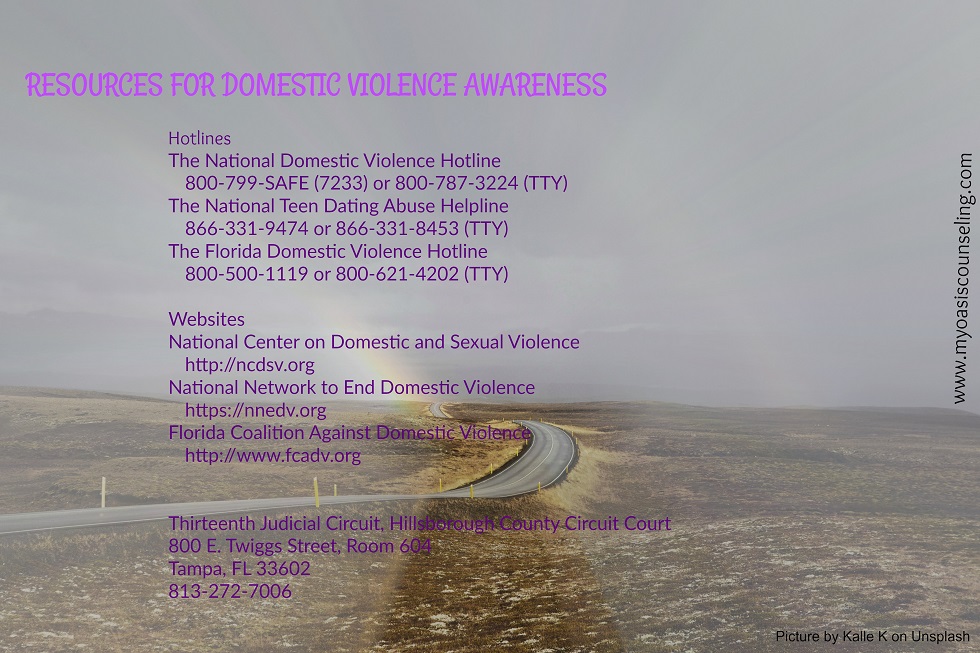 October 16, 2017
The Effects of Domestic Violence
By Maggie Dulcio, LMHC, CAP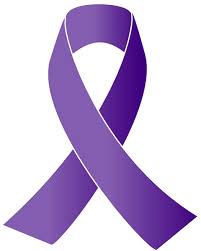 October is Domestic Violence Awareness Month (DVAM). I thought it would be appropriate to address that topic in this post. According to the National Coalition Against Domestic Violence (NCADV), in the United States, an average of 20 people are physically abused by intimate partners every minute. One in three women and one in four men have been physically abused by an intimate partner. Intimate partner violence accounts for 15% of all violent crimes. It is important to note that domestic violence is prevalent in every community and affects all people regardless of age, socioeconomic status, sexual orientation, gender, race, religion, or nationality.

Not that long ago, I sat across from a woman who has been in an abusive relationship for close to 30 years. This was a college-educated woman who was a professional. After so many years of abuse, she has finally decided to break her silence. As I spoke to this woman, she indicated that she thought her spouse had an anger problem that he needed to address. Unfortunately, this is a common mistake that many people make, thinking that batterers have an anger problem. As a matter of fact, the main issue with an abuser is not his/her anger, it is his/her desire to have power and control over his/her significant other. Domestic violence has to do with power and control. In other words, if you are in a relationship and the person that you are with has a pattern of using force or various strategies to prevent you from doing what you want to do or forcing you to do things that you do not want to do, you are in an abusive relationship.
Abusers will use various strategies to gain power and control over their victims. Domestic Violence can result in physical injury, emotional trauma, and even death. The terrible consequences of domestic violence can cross generations and last a lifetime. According to NCADV, only 34% of all people who are injured by intimate partners receive medical care for their injuries. Many instances, Domestic Violence is not reported. Below you'll find some of the various strategies that abusers use to maintain power and control over their victims.
Intimidation with intimidation, the objective is to make the person afraid, it could be by using looks, actions and gestures. You may find the batterer smashing things or destroying property to make the other person afraid. At times, they may even resort to abusing pets to instill fear or display weapons without saying a work.
Coercion and threats with this strategy you'll see the abuser making and or carrying out threats to do something or hurt the person. There are times when abusers may threaten to leave the person or even commit suicide. They might threaten to report the victim to certain authorities. Sometimes they will force the person to drop charges against them.
Economic abuse abusers may prevent the person from getting or even keeping a job. They may require that the person ask for money instead of allowing the person to have access to the family income. If they know that the person have their own money, they might take it away.
Emotional abuse this may be in the form of putting the person down, calling them names or humiliating them. The intent is to make the person feel bad about his or herself. The abuser may try to make the person think that he or she is crazy by playing mind games.
Isolation with isolation the abuser is doing all possible to control what the person does or who the person sees or with who the person talks. Abusers may even try to control what the person reads or where the person goes. They will do all possible to limit the person's outside involvement. They may gain access to the person social media account, email account or messaging. Often time, abusers will use jealousy to justify their actions.
Minimizing, denying and blaming abusers will make light of the abuse and will not take the person's concern seriously. They may even say that the abuse did not happen or will shift responsibility for abusive behaviors by saying the other person caused it.
Gender privilege abuser may use defined roles such as "master of the castle" or "men of the house" or "lady of the house" to obtain power and control.
Using the children the batterer may make the person feel guilty about the children. They might threaten to take away the children to get the person to comply with their demands.
Often, those who are being abused may feel isolated and think there is nowhere to go. As a society, we must address domestic violence and make it a priority. Admittedly, there is much work to be done in this arena; there are resources to help those who are in abusive relationships. The National Domestic Violence Hotline, 800-799-7233, has highly trained advocates to provide support, information, referrals, safety planning, and crisis intervention to those in need. There is also a statewide toll-free number in Florida, 800-500-1119. Please seek out help if you or someone you know is in an abusive relationship!
October 2, 2017
How Can we Eradicate the Stigma of Mental Illness?
By Maggie Dulcio, LMHC, CAP
There are so many individuals in our society who suffer from the sting of a mental illness. It is estimated that one out of five Americans suffer from a mental health disorder. Some have been able to get help while others at times are afraid to seek help knowing the stigma that is attached to having a mental illness in our society. Some people are afraid of what others might think about them if they know that they are suffering from a mental illness. Sadly, people suffering from a mental illness, may experience bullying, discrimination, or even rejection. According to NAMI, mental health conditions are the leading cause of disability across the United States. There are also those people who would seek help however they do not have access to help. People should have access and be able to seek help when needed and not be afraid of how society might judge them because of an illness.
Mental illness does not discriminate against age race social economic status. Having a mental illness does not imply you are weak or have a decreased intelligence level. Having a mental illness does not mean you cannot be a productive citizen in your community and live a dignified life. Having a mental illness does not mean you cannot have children because you will pass it on to you offspring. Yes, Mental illness is real, however, there are several misbeliefs that need to be addressed. We have to tear down the stigmas often associated with people having a mental illness.
To begin to end the stigma of mental health conditions, you must choose to educate yourself and others. It's important to learn the facts and rid yourself of the myths of mental illness.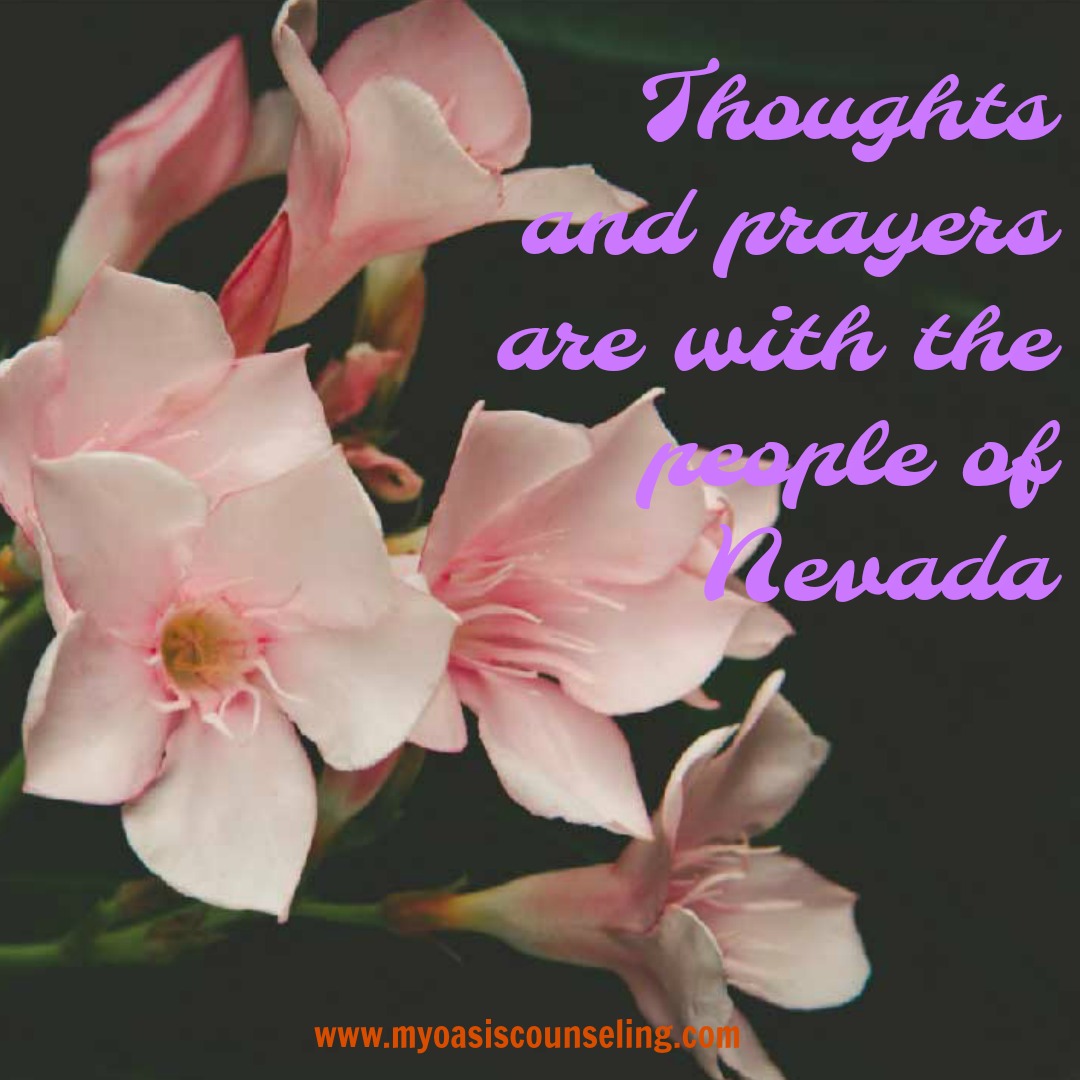 Once again our nation is dealing with the effects of another mass shooting. We sadly woke up to the news of the deadliest shooting in U.S. history out of Las Vegas, NV. Whenever we are dealing with one of these events, I can't help to think about the individual(s) who perpetrated these egregious acts. I often believe there must really be something wrong with these individuals. They cannot be stable and most likely suffering from a mental illness which had not been addressed or treated. Please don't get me wrong here. I am not saying that those with a mental illness are violent and will go and commit these acts. What I am saying is that people with a mental illness who do not get treatment have a high probability of committing acts that are pretty significant and potentially devastating.
The questions remains what do we do as a society? How do we treat people with a mental illness? How do we prevent these situations from happening? My heart goes out to the victims and the survivors. It's going to take time to recover but I know that people are resilient and they will recover. I also pray for the family members of the perpetrator. I know often people have a hard time to express sympathy toward perpetrators and their family. However, family members now have to live with the facts that their loved one committed a horrific act. I can't begin to imagine what they must be experiencing to know that someone they love would ever commit such an act. Imagine thinking about what could have been done differently or how this tragedy could have been avoided.
I think as a society we need to start thinking seriously about these issues. How do we keep members of our society safe while protecting the rights of everyone. How do we treat those with a mental illness and ensure that they get the help that they need and eliminate the stigma associated with mental health disorders. When people are mentally ill, we need to see the person and not the illness. Everybody who struggles with a mental illness have their own story and they are their own individual. They have their own personality, their own likes and dislikes, and their own experience in life. We have address mental illness and the impact on our society.
Lastly, we cannot simply talk about the problem, we must choose to take action. This may mean talking to our legislators and challenging them to come up with legislation that will allow people access to mental health services and to develop policies that will be helpful in breaking down the stigma of mental health. NAMI, the National Alliance on Mental Illness invites people to take a pledge to end the stigma of mental illness. I invite you to check out their site and learn more about the stigma of mental illness and take the pledge. For more information go to https://www.nami.org/stigmafree.